Statistics
We have
39
registered users
The newest registered user is
voicelesscore95
Our users have posted a total of
102
messages in
49
subjects

Alchemy

This Quest starts in Smug.
Part 1
Enter the Laboratory of the Wizard and speak with npc Jin at 55, 20
After he gives you the quest he will send you to Oat dungeon B2 left side.
Buy alot of candy b4 you go, 2 - 300 pieces. It can be found in guild hall shop, brun shop east of pot seller, ect.

Then head to Oat B2 1 map east of Brun
Once there locate the fu fu mob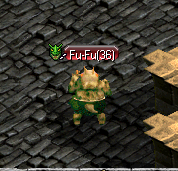 There are several along the red highlighted path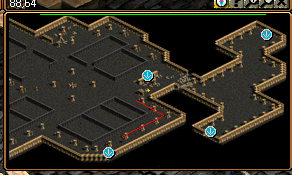 The object here is to run back and forth between the fu fu's till you get quest update. You do not need to kill the mobs. Each time you run through fu fu he will take 5 pieces of candy, till eventually he gives up the drop.
Tip for tamers: Afk on B2 for a few minutes till pets bubble, this way they will not kill mob as you run through them
After drop return to Jin in Smug
Part 2
Speak with Jin and he will take the fire element (fu fu drop) and send you to the underpass.
This following part can be a nightmare or a breeze.
Few things to note.
1. If you have an orb, make 1 save at Jin npc
2. Go to underpass in a pt. Access to underpass is 100k solo or 50k in pt.
Ok, head to Underpass of Smug.
Its entrance is at 44, 50 in Smug wizard guild.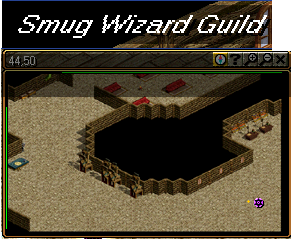 And make your way to b3
On B3 skulls have your drop
Notes on drop:
1. Very high drop rate
2. Good chance of fake drop
Ok, you will get drop very easy here. However since "fake" drop rate is high i suggest using your second save here on B3. Once you have drop return to Jin for update. If drop is fake he will send you back.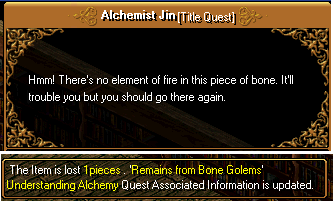 Use second save to return and get another. Good saves make this section easy. If your without an orb, try to go with priest for atleast call back to underpass, since each entrance will cost you 50, 100k.
If drop is the correct one then grats since this section tends to give ppl the most problems, quest isn't bugged people, its designed this way.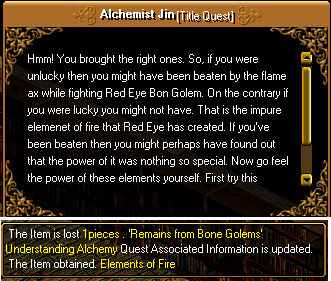 Part 3
Once you have the correct drop from skulls and get update Jin will send you to Cancer's windpipe b6. This dungeon is one map west of Hanov, its not the cancer east of bridgehead.
Anyway make your way to b6 and locate Marrow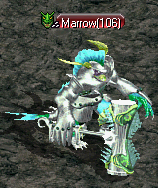 After you find one simply run into him for update
.
** IMPORTANT **
Once you have this update overwrite your underpass save with here at Cancer b6.
Return to Jin in Smug for next update and he will send you
back
to cancer B6 to repeat this process.
Go back to Cancer b6
Locate Marrow
Run into him
Then return to Jin in Smug
Gz!
This quest isn't bugged like people claim, it can just take some time is all. If good saves are used and with a little luck on the drop rate obtaining this title is rather easy.
Post below if there's any questions

---
Permissions in this forum:
You
cannot
reply to topics in this forum